PROMO - Mental (W)illness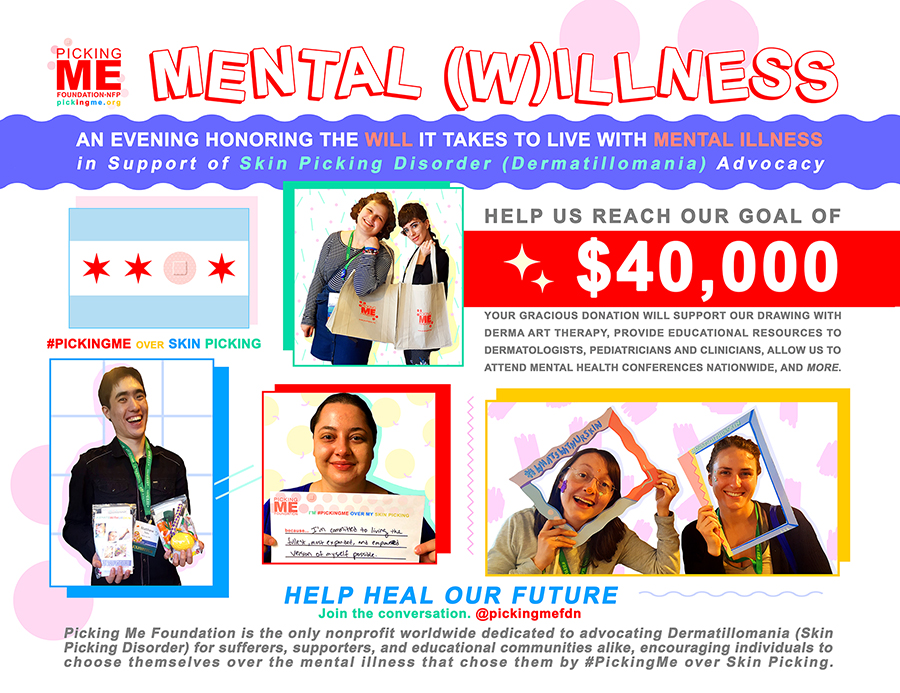 An Evening Honoring the Will it Takes to Live with Mental Illness
in Support of Skin Picking Disorder (Dermatillomania) Advocacy
Join us for a Fun & Philanthropic Friday Night featuring:
Dinner, Drinks, DJ'd Tunes, & Dancing
Amazing Silent Auction Items, Swag Bags, & Give-A-Ways
Derma Art Gallery, Living Community Art Piece, Henna Station, & Churro Bar
Chicago's Young Professionals, Seasoned Entrepreneurs, & Do-Gooders alike!
Purchase Ticket/Donate Now!
$80 online / $100 at the door
*If you're not in Chicago, or are unable to make it, but would like to help support the 3% global population suffering with this mental illness, please consider "Attending from Afar"