The Virtual Skin Games Expo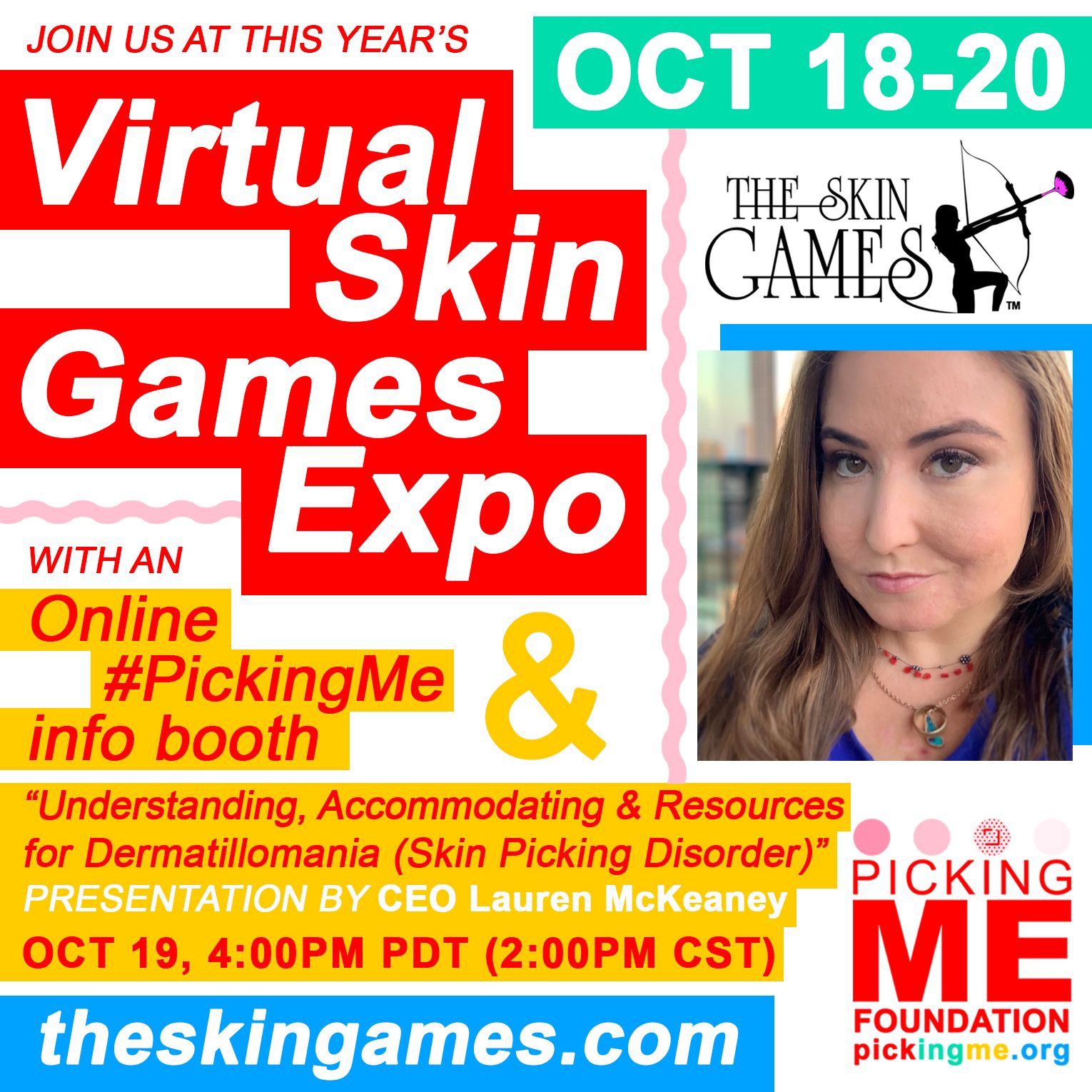 Join us Oct 18-20 for the Skin Games Virtual Expo!
We'll be holding an online #PickingMe booth and our very own CEO Lauren Mckeaney will be doing an educational presentation:
"Understanding, Accommodating & Resources for Skin Picking Disorder" on Oct 19th, 4:00PM PDT (2:00PM CST).
You don't wanna miss this once-in-a-lifetime event! Click the link to buy tix!