Mental (W)illness 2020!
May 28th, 2020
6:00PM - 8:00PM (CST)
This year, we'll be doing Mental (W)illness a 'lil differently...
Join us on Zoom for a virtual toast celebrating our amazing community donors!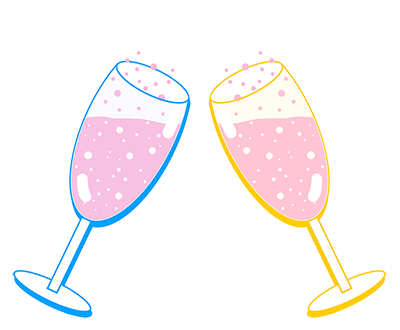 To join in the fundraiser, simply make a donation below and you will receive the Zoom link in your email.
We can't wait to see you at our Zoom party, where you can...
Raise a glass (of any drink of your choice) in celebration of your amazing advocacy!
Buy tix now!

Your support helps move our mission forward!
Check out our #PickingMe initiatives
Read the stories of real life sufferers YOU are helping!

Established in 2016 by Lauren McKeaney who struggles with Dermatillomania yet promotes Mental (W)illness daily, Picking Me serves the under-reported and misunderstood community of Skin Picking Disorder sufferers, who have only been recognized by the medical community as of 2013 (DSMV). 
As a start-up, millennial-led, intern-packed, micro organization, we function on a yearly operational budget under $50,000 with the gracious support of donors like yourself. Our annual fundraiser acts as our big "ask" to continue serving a stigmatized community in the already stigmatized realm of mental health. 
Your ticket purchase or donation will support our Drawing with Derma art therapy program, provide educational resources to dermatologists, pediatricians, and clinicians alike, send us to exhibit at mental health conferences nationwide, maintain our bi-monthly Support Group (the only one in Chicago), increase outreach of our Fiddle Packs for Habit Reversal Training, & a lot more!
For questions, email lauren@pickingme.org

Check out last years Mental (W)illness!

Have an auction item you'd like to donate for Mental (W)illness 2021?
If there's a service, product, gift certificate, or other way your organization would like to contribute, we'd be thrilled to include you! In return, we'll feature your organization as a local sponsor on our website, in our event production materials, have your own display/gift basket at the silent auction, and in promotional socialmedia posts leading up to the event. We can also include marketing material from your company in our event goodie bags. ​​​
If you're interested in helping a good cause, email lauren@pickingme.org and download our donation form.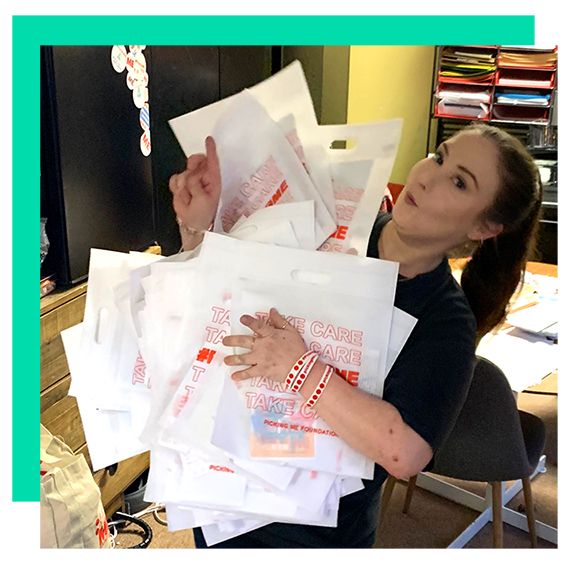 CEO Lauren getting ready to hand out silent auction info packs!