You can help Project Dermatologist ensure proper Dermatillomania diagnosis worldwide!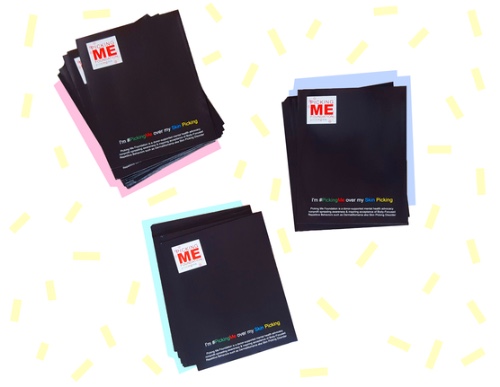 Imagine seeing top dermatologists for over two decades, lab-rat style, with no accurate or understanding for your Skin Picking Disorder?
Now imagine your "bad habit" is now recognized by the mental health community (DSM-V 2013) but 9/10 Dermatologists are
STILL unfamiliar with this disorder!
---
Project Dermatologist is our campaign to spread Dermatillomania awareness to skin care providers (Dermatologists, Estheticians, Nail Salons), giving them the opportunity to point Skin Picking
Disorder sufferers in the right direction. 
After meeting our goal to create, produce, and deliver 750 Derma Resource Packets to Chicago Skin care
providers from our 2017 Giving Tuesday Fundraiser, we want to do more. 
Derma Resource Packets  contains Dermatillomania fact sheets, treatment options, support groups,
Picking Me nail files, recommended fidgets to re-direct excess finger energy, Skin Picking Log examples,
Picking Me Pledges, stress ball, tangle, Band-Aids, University of Chicago Dermatillomania Research
Study Information, Picking Me Foundation resources and contact information.

---
If you have a Dermatologist you would like us to send a Derma Resource Packet
to, please request one here, all for a suggested donation of $10!
---