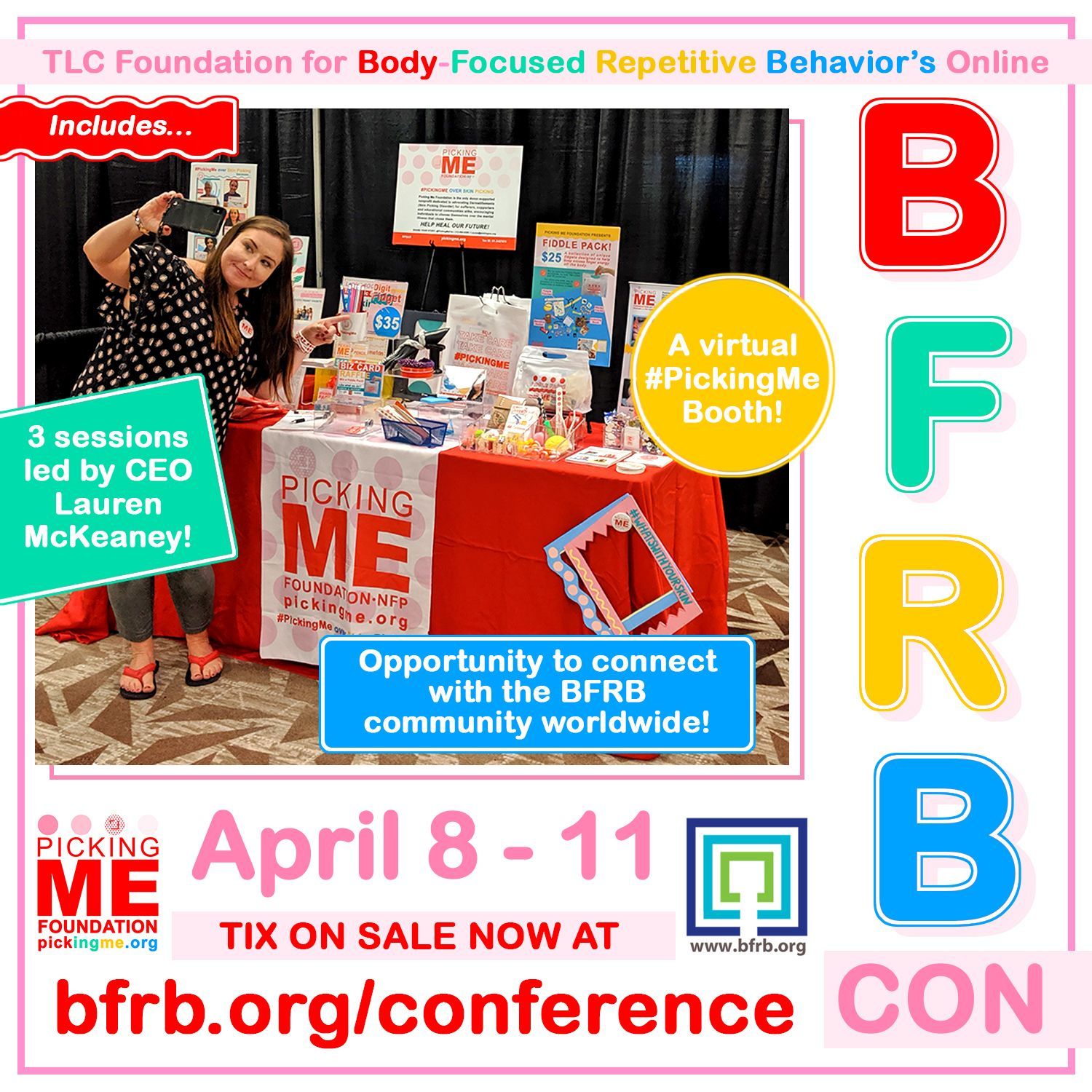 Join us at TLC Foundation for Body-Focused Repetitive Behavior's
Worldwide BFRB con
April 8 - 11
We're so excited to attend this amazing experience of connection and healing organized by the incredibly dedicated and talented team at TLC Foundation!
BFRB con is a yearly event that features top BFRB experts, community leaders, and changemakers as they lead a weekend of education, support, and most importantly, healing. This year's #BFRBcon will feature over 70 different sessions, plenaries, discussion groups and more!
Picking Me Foundation will also be featured in a big way with an online booth and with our CEO Lauren McKeaney leading four sessions throughout the weekend!
Click below to grab tix!