The Fiddle Pack Project
The Fiddle Pack Project aims to promote finger energy off the body for Dermatillomania sufferers while advocating the mental illness by sending a free Fiddle Pack to day cares, preschools, baby-sitting orgs, etc, for every 2 packs purchased. to promote finger energy off the body from a young age and deter developing body-focused repetitive behaviors.
---
Fiddle Packs
When I was first diagnosed with Dermatillomania, I was handed a stress ball. I thought, "Ok... now what?". One goal behind our Fiddle Packs is to not only provide over 12 different fidgets that span differing sensory needs (visual, auditory, tactile) but to include a Tip List with info on how I personally use and implement each fidget into everyday life, giving them incentives and purpose beyond tabletop fixtures.
Plus the Tip List, all of our Fiddle Packs include: brain shaped stress ball, tangle, pom-poms, noise putty, poppers, pipe-cleaners, erasers, fake grapes, bandaids, stickers, Picking Me Pledge Post-Its, porcupine balls, buttons, Picking Me information & 2 to 3 extra fidgets. (In EACH Fiddle Pack! We're excited, hence the caps).
Share
If you would like to suggest an educational community for our sponsored Fiddle Packs to be sent to, please suggest the destination in the Comments of our Contact Us form!
---
500 fiddle packs to date are out there!
---

Dermatillomania (SPD) has largely shaped & defined my skin, but does not define me.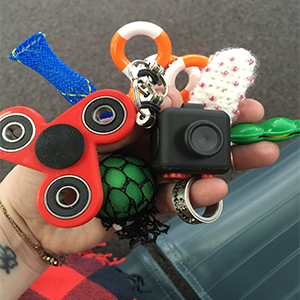 Shop
Know someone who could benefit from a Fiddle Pack? Want to start using one for yourself? Head to our Shop to load up on your fidget needs and remember for every 2 we sell, we get to send 1 to an educational community to spread awareness on this disorder!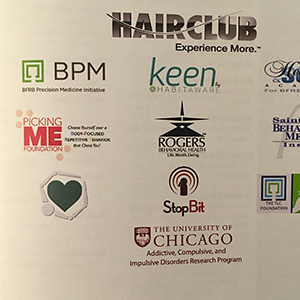 Sponsorship