Deadline to Nominate CEO Lauren for $100,000 Grant!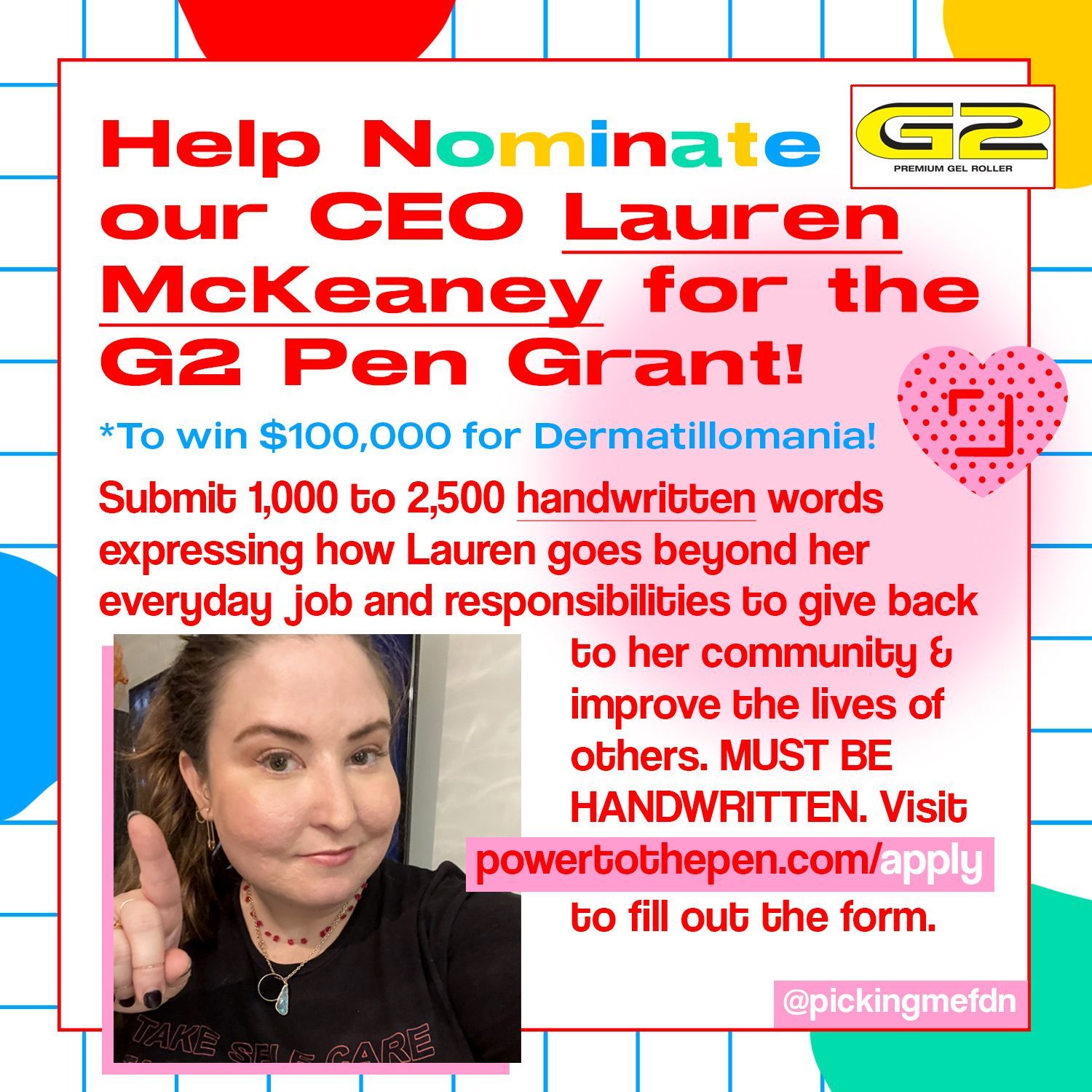 Let's win $100,000!
Nominate our CEO Lauren McKeaney for the 2021 G2 Overachievers Grant
DEADLINE: Jan 15
As you've heard, G2 Pilot Pen is awarding a $100,000 grant to one exceptional individual who goes beyond their everyday jobs and responsibilities to give back to their community and improve the lives of others. We need your help to nominate our founder Lauren McKeaney to secure much-needed funds for the Dermatillomania community through a handwritten letter! Below is some info, tips, and answers to the questions they ask, if you'd like to include some mentions in your letter. Many thanks for helping us win a grant!
TAP THE LINK BELOW TO GET STARTED