7th Annual Mental (W)illness!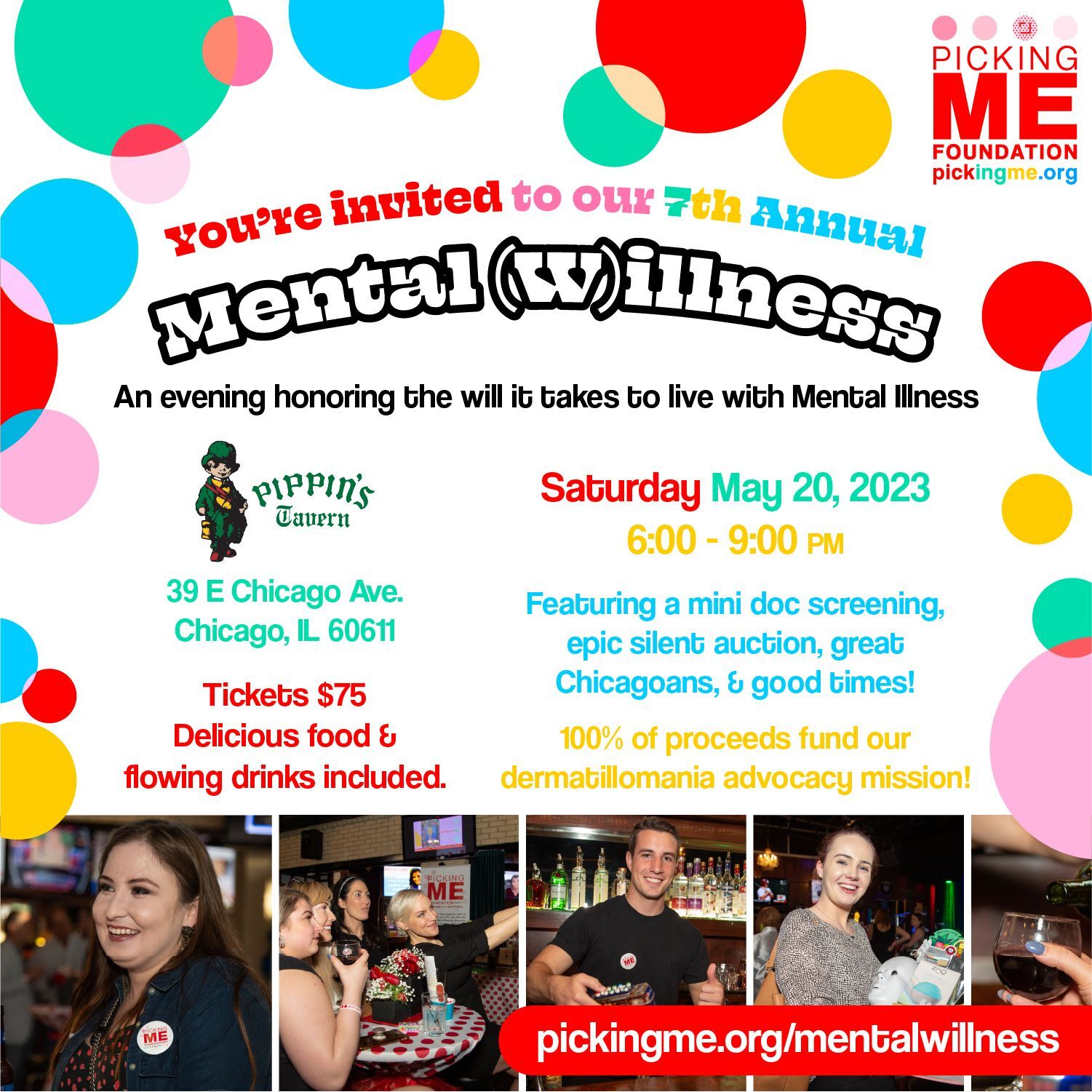 Come celebrate the 7th annual Mental (W)illness, an evening honoring the will it takes to live with mental illness. Join us this May 20th, Mental Health Month, to raise awareness and inspire acceptance around the misunderstood skin picking disorder Dermatillomania. All proceeds will benefit our 501c3 nonprofit (tax ID: 81-3467970) the Picking Me Foundation, the only one dedicated to this mental illness worldwide. We aim to host a night of fun and philanthropy!
Our event will be at Pippin's Tavern at 39 East Chicago Avenue, Chicago, IL 60654 from 6-9pm featuring incredible apps, intriguing cocktails, and an awesome silent auction.
Tieckets are $75 and all proceeds benefit our 501c3 non-profit!