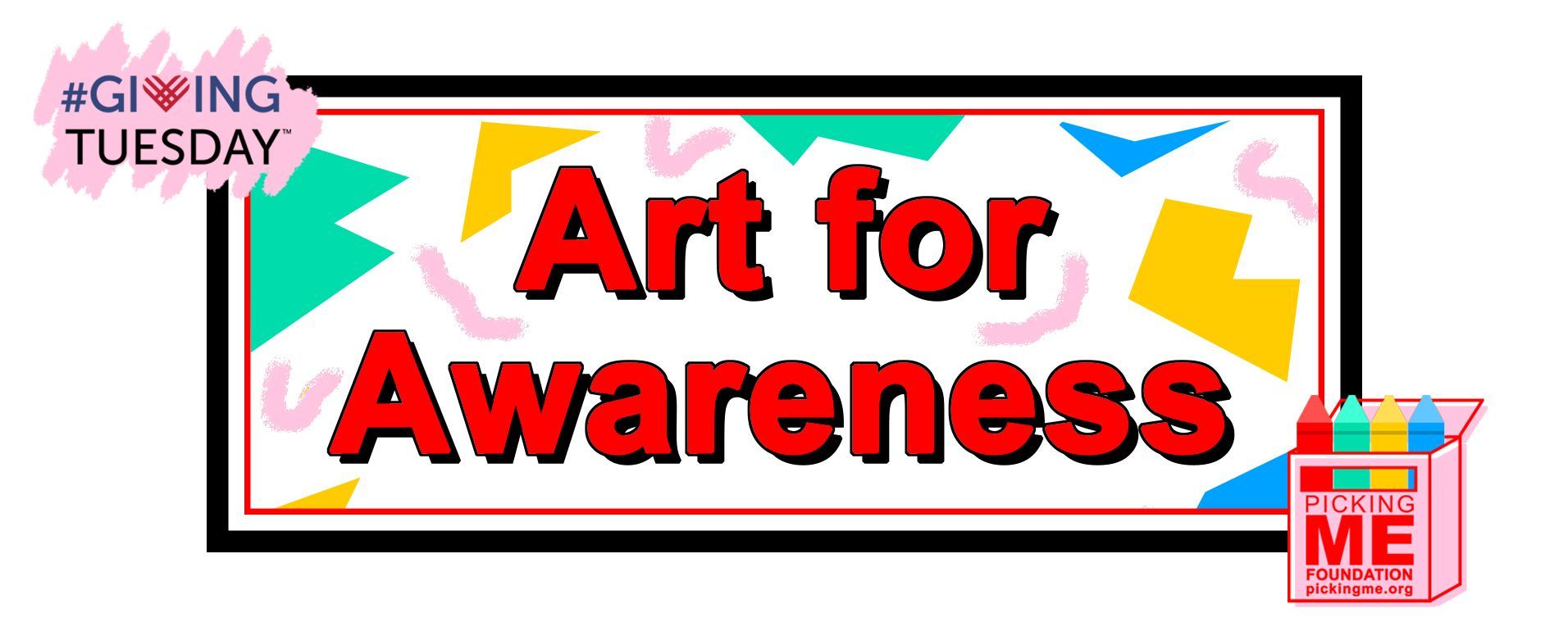 This #GivingTuesday, join us at
Art for Awareness
A Virtual 'Drawing with Derma' Gallery Exhibition
WHAT:
Zoom Hangout Fundraiser

WHERE:
Your computer screen
WHY
It's #GivingTuesday, the National Day of Giving!
We're so excited to raise funds for Skin Picking Disorder awareness through art!
During our virtual zoom gallery and hangout, we'll be showcasing amazing works of art by Skin Picking strugglers from around the world. Come see creative depictions of what it's like to live with Dermatillomania and connect with fellow strugglers and advocates, while supporting #PickingMe's mission of Skin Picking Disorder awareness, support, resources and community!
Plus, with your ticket purchase, you'll be entered in a raffle to win a special Skin Picking management strategies session with Picking Me Foundation CEO & life-long Skin Picker, Lauren McKeaney!
@annette_cht, Anna Shtepura, 19, Ukraine
Even when it doesn't look like this it feels like this.


Chance Horner, 17, Florida

I've had derma since I was a kid, probably 6 or 7. It started with just picking scabs and slowly spiraled from there. Now over a decade later at almost 18 I still struggle with derma daily but I hope one day it won't be so bad.
PARTY DEETS:
-Dress attire is whatever makes you happy!
-Feel free to bring something to doodle on to keep fingers busy. Like our printable #DrawingWithDerma template here!
-Lauren will take us through a virtual #DrawingWithDerma slideshow, depicting new and old work. Artists are invited to share on their piece.
-We'll also raffle off a strategy session with CEO Lauren McKeaney!
-Come hang with us and chat with the #PickingMe community!
-Tickets are $15 with an encouragement to include a donation for #GivingTuesday. We are a tax deductible 501(c)3.
-All funds will be used to create, produce, and maintain more virtual events to fit our growing community and changing culture. 
-And all attendees receive a special coupon code to our shop!
BUY TIX BELOW: