Our Fiddle Packs are more than just a bag of fidgets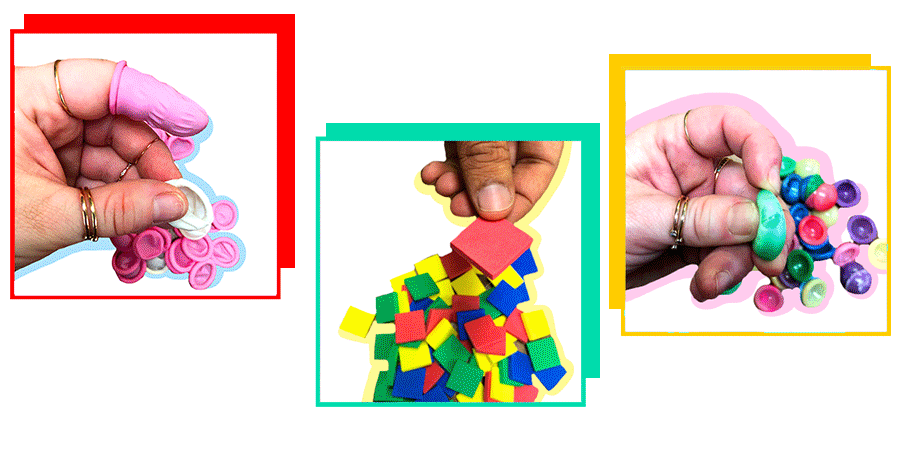 Fiddle Packs
Each Fiddle Pack contains various sensory items to help promote finger energy off the body.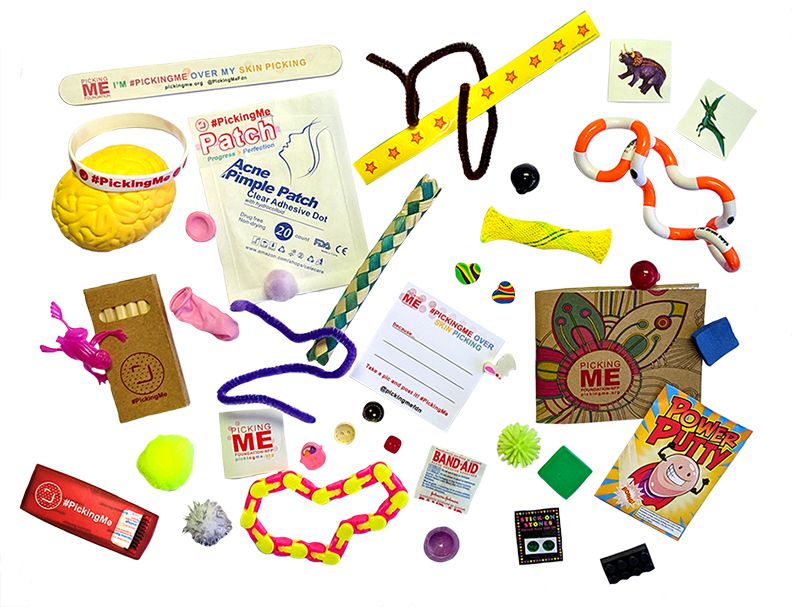 Every pack contains: 1 Brain Stress Ball, 1 Tangle, 1 Wacky Tracks, #PickingMe Pledge Post-Its, Pimple Patch Sheet, Stickers, Coloring Book, Stick Earrings, Temp Tattoos, Nail File, Pipe-Cleaners, Buttons, Finger Clot Covers, Mini Erasers, Pom-Poms, Band-Aid, Band-Aid Holder, Lego, Mesh Finger Toy, Picking Me Pen, Grape Squishy, Spiky Ball, Popper, Finger Trap, Power Putty and Jumping Frog.

How They Help
The difference between our Fiddle Packs and other fidget sellers is that we also include a list of tip and suggestions on ways to use each fidget. Such as:
"Place the tangle or wacky track on your keyboard as you leave so you'll pick it up upon returning." or
"Keep the nail file at your bedside for late-night self care."
By proposing a purpose and home for each individual fidget, we maximize the potential use for our Fiddle Pack and promote healthy behaviors for Skin Picking sufferers.
Click here to purchase a Fiddle Pack
And the best part? For every Fiddle Pack we sell,
we donate one
to a Dermatologist, Pediatrician or Sufferer in need!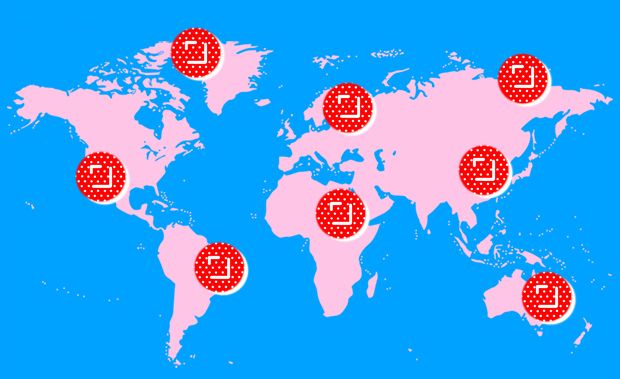 Our Impact
We've sold over 1450 Fiddle Packs in
71 cities & 13 countries
Buy a Fiddle Pack? Send us a pic and we'll feature you!
@pickingmefdn