Celebrate #PickingMe CEO Lauren McKeaney's birthday with us!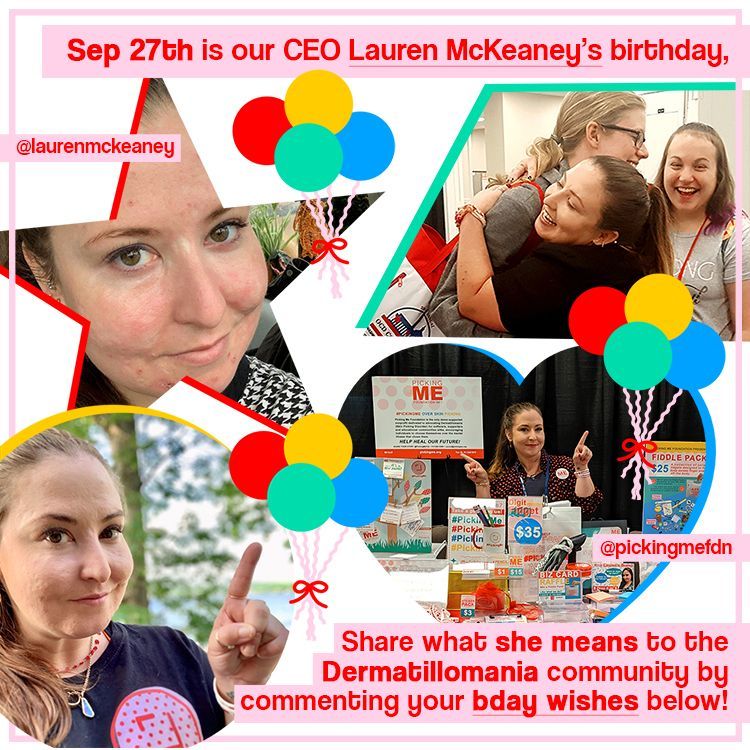 This September 27, join us for Lauren's birthday by supporting her dear nonprofit, #PickingMe! From silent sufferer to adamant advocate, Lauren founded Picking Me Foundation in 2016 and dedicates her time to spreading much-needed Skin Picking Disorder awareness.
This year, show your support for Lauren by leaving a bday wish below and maybe even a donation in honor of her advocacy!