Please note: Due to the COVID-19 pandemic, we're experiencing some delays with our Fiddle Pack shipments. We're trying our best to get your pack out to you as soon as possible and greatly apologize for the inconvenience.
For every Fiddle Pack we sell, we donate one to a Dermatologist, Pediatrician or sufferer in need
The fiddle pack contains a medley of 18 items that satisfy auditory, tactile, visual, and kinesthetic sensory needs while redirecting excess finger energy into positive activities.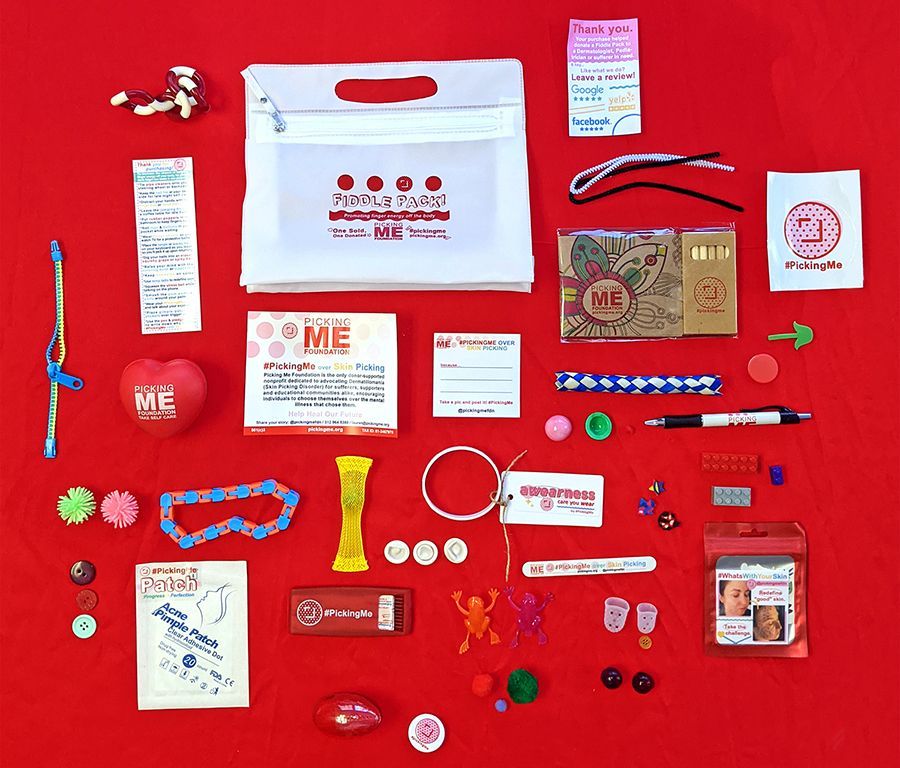 -IF YOU GET STUCK ON PAYPAL CAPTCHA PAGE TRY REFRESHING PAGE-
PLEASE NOTE: For international orders, there may be an additional customs or VAT fee once it enters your country, this is out of our control. And due to the pandemic, international packages may take up to a month to arrive.
*If you do not see your country under the shipping options, please email meredith@pickingme.org and we will add it in there!
Fiddle Packs & How They Help
 Each Fiddle Pack contains 20 different sensory objects to help promote finger energy off the body. The difference between our Fiddle Packs with other fidget toy sellers is that we provide a list of tips and suggestions on how to best use each fidget. By proposing a purpose for each individual fidget, we maximize the potential use for the Fiddle Pack and promote healthy behaviors for Skin Picking sufferers.
Plus for every Fiddle Pack we sell, we donate one to a Dermatologist, Pediatrician or sufferer in need
Our Impact
We've sold over
4,000
Fiddle Packs in
hundreds of cities & dozens of countries.
All proceeds go to the mission of Picking Me Foundation!
CEO Lauren McKeaney's Fiddle Pack tips
Consider the items elements of your new self care routine, each with its own job/place/purpose. Their goal isn't to replace what the skin picking feels like/does, but what it provides. Take the tangle. Try keeping it on your nightstand and each night lay in your bed moving it around your fingers. Think about your day, things for tomorrow, how the fidget feels, what it sounds like... Consider this a training of sorts, some "you" time to work on your derma proactively while taking some mindful self care" -Lauren
Check out our CLOZTALK apparel line! 20% of the proceeds go back to Picking Me to further our mission!
And once you've gotten your merch, make sure to snap a pic and tag us so we can feature you!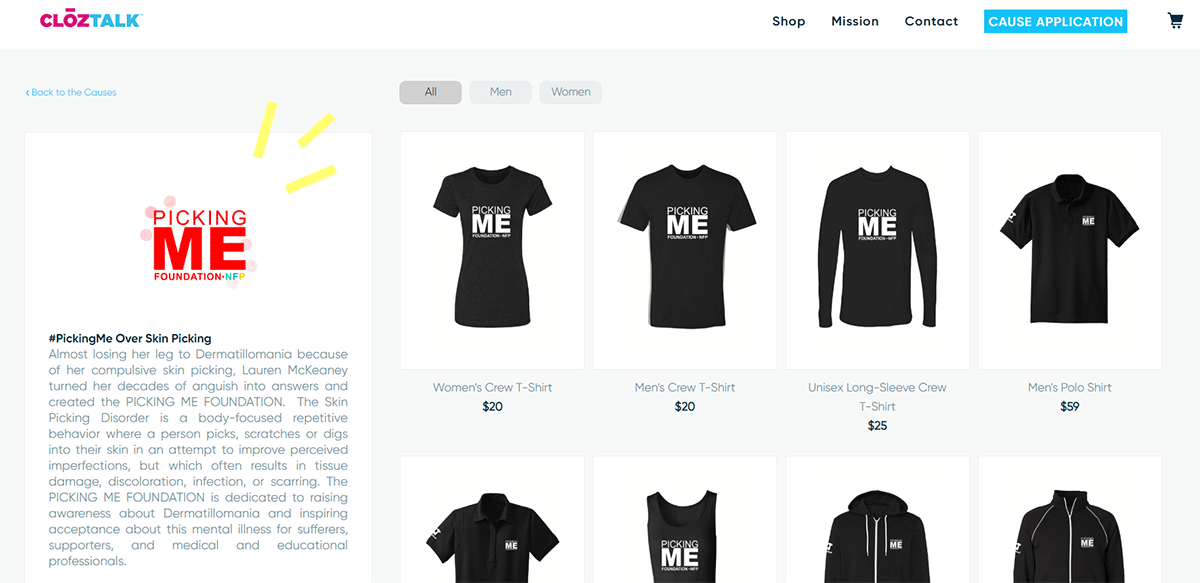 Some other ways to support us: