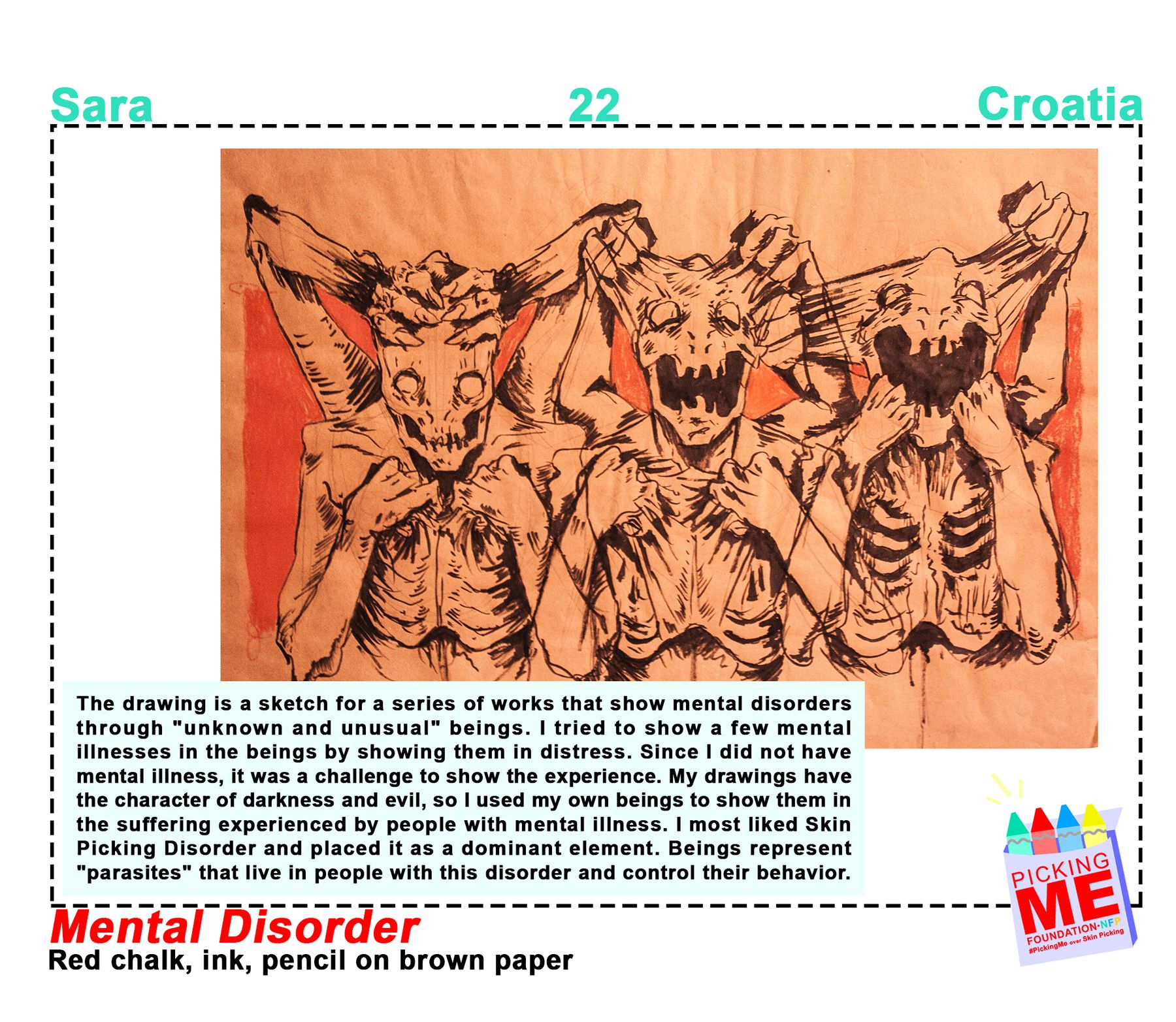 "The drawing is a sketch for a series of work that show mental disorders through 'unknown and unusual beings.' I tried to show a few mental illnesses in the beings by showing them in distress. Since I did not have mental illness, it was a challenge to show the experience. My drawings have the character of darkness and evil, so I used my own beings to show them in the suffering experienced in people with mental illness. I most like Skin Picking Disorder and placed it as a dominant element. Beings represent 'parasites' that in people with this disorder and control their behavior."
Mental Disorder By Sara, 22, Croatia
View more amazing submissions at our #DrawingWithDerma gallery!