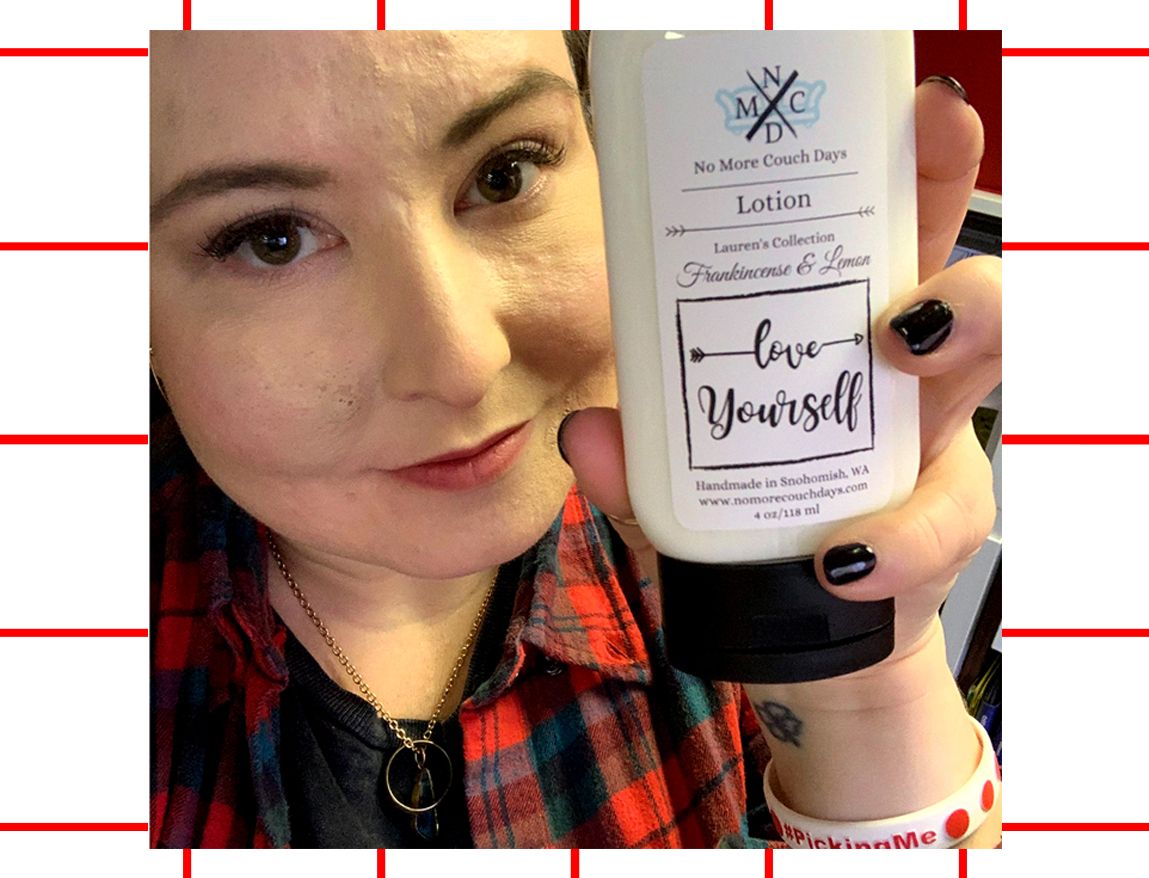 We're so excited to announce our collab with No More Couch Days!
For a limited time, they'll be selling 'Lauren's Collection' in dedication to Dermatillomania sufferers and our CEO Lauren McKeaney's story! The collection offers lotions, body scrubs and bath salts, all in a delicious scent of Frankincense & Lemon!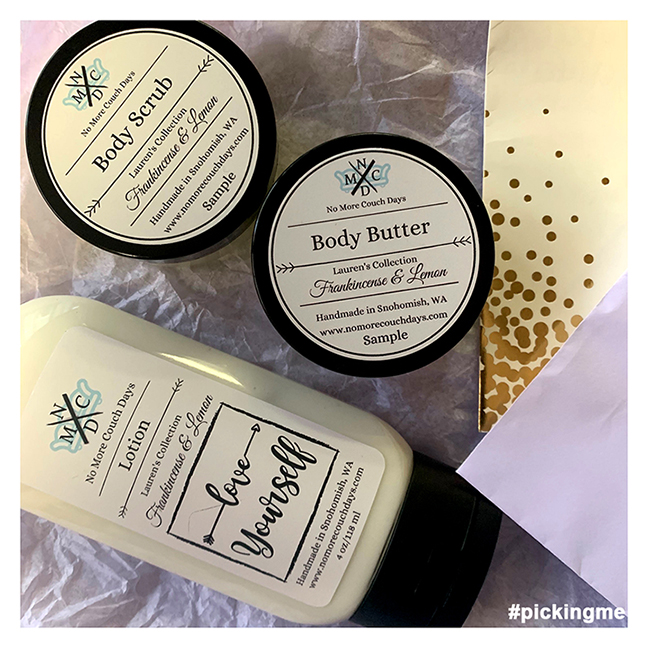 For every product bought from Lauren's collection, a portion of the proceeds will be donated to #PickingMe! These items are great stockings tuffers or gifts for loved ones, and you can even personalize them by choosing which inspirational message you'd like placed on your item! Don't miss out on these awesome skincare items and opportunity to give back!
Visit No More Couch Days and choose 'Lauren's Collection' today!