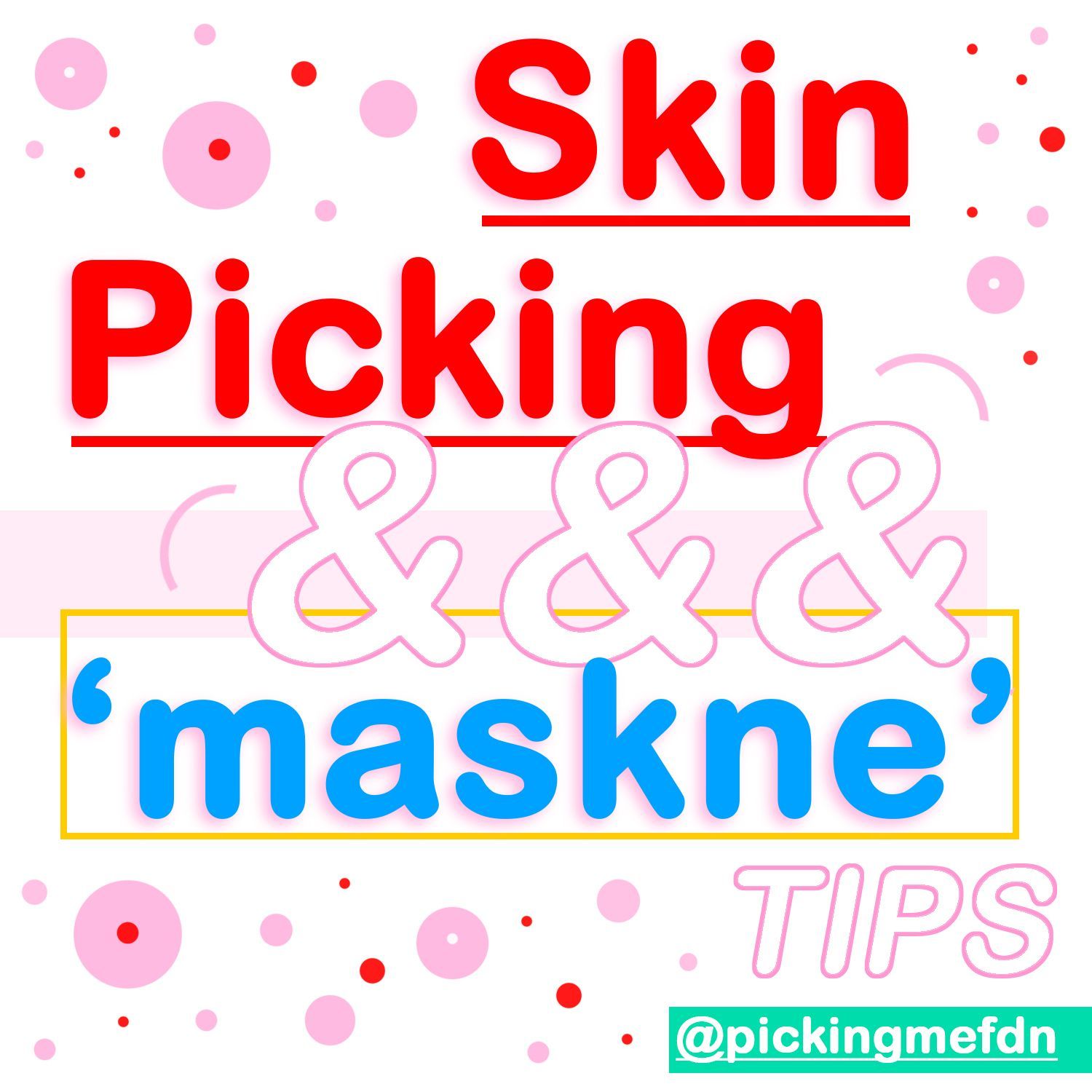 With the Corona Virus pandemic and the widespread use of face masks to help deter the spread of COVID-19, an unexpected side-effect has appeared! 'Maskne' AKA mask acne!
'Maskne' can be triggering for Skin Pickers, as it creates more areas and perceived "imperfections" to pick at. Wearing masks for an extended period of time can also cause dry skin and chafing around the mask edge areas.
That's why we've created a list of tips and tricks on preventing and managing the dreaded 'maskne' while still remaining safe and following CDC guidelines.
Click the image below to download, print and share our tips!
And if you have a Skin Picking & 'maskne' experience to share, want to comment on how our management tips helped you or just want to chat, feel free to email meredith@pickingme.org!