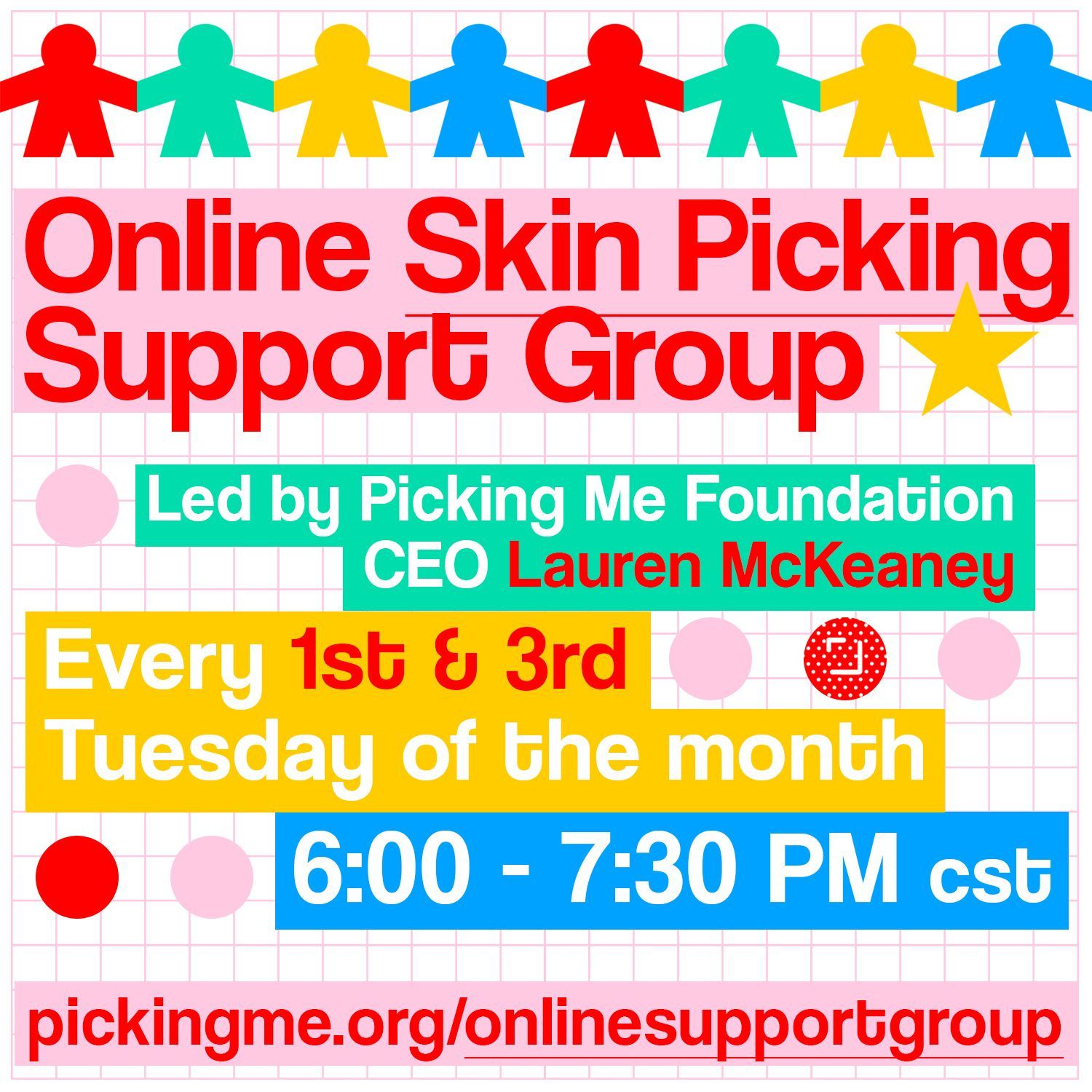 Are you looking to connect with fellow Skin Picking Disorder strugglers, swap strategies, share your experience and more?
Join our Online Skin Picking Support Group!

Group meets every 1st and 3rd Tuesdays of the month from 6:00 - 7:30 PM cst on Zoom.
Led by Picking Me Foundation CEO Lauren McKeaney, who has lived with Dermatillomania for over 27 years, our support group is a great way to combat the shame and isolation often experienced with this disorder. It's a safe space for strugglers to share their journey with those who truly understand.
Just see what our support group members are saying:
"When I first found #PickingMe, I felt welcome, understood and finally heard. I'm looking forward to coming back and helping the group grow!" - Rebecca
"I really feel that foundations like Picking Me can be life-changing and I've seen it firsthand in the support group with people being vulnerable with their struggles with BFRBs." - T.M.B.
"It is awesome to be able to connect with others struggling with similar issues, exchange strategies, and offer support to one another." - Sophia
"I have more resources to rely on when the urge to pick gets overwhelming and I have had tremendous progress in my healing." - Anon
Click here to sign up for support group email updates!
Hope to see ya at our next group meeting!