Help us spread awareness and insure proper Dermatillomania diagnosis.
Please note: Due to the COVID-19 pandemic, we're experiencing some delays with our shipments. We're trying our best to get your packet out to you as soon as we can and greatly apologize for the inconvenience.
Purchase a Derma Resource Packet!
Are you a skin care professional who wants more info on Dermatillomania in case you come across a patient who may show signs of the disorder? Are you a therapist or mental health professional who wants information on Dermatillomania support to show your clients? Are you a concerned parent who wants more knowledge on this disorder your child is suffering from?
Request a Donated Derma Resource Packet! - TEMPORARILY PAUSED
Please check back mid-May, when donated Derma Resource Packets will be available again.
Thanks for understanding!
Derma Resource Packets are our campaign to spread Dermatillomania awareness to skin care providers (Dermatologists, Estheticians, Nail Salons, Clinicians), mental health professionals, and anyone who wants more info! We provide them with tools and the opportunity to point Skin Picking Disorder sufferers in the right direction. 
We've already sent over 750 Derma Resource Packets to Chicago Skin Care Providers, therapists and supporters, and we want to do more.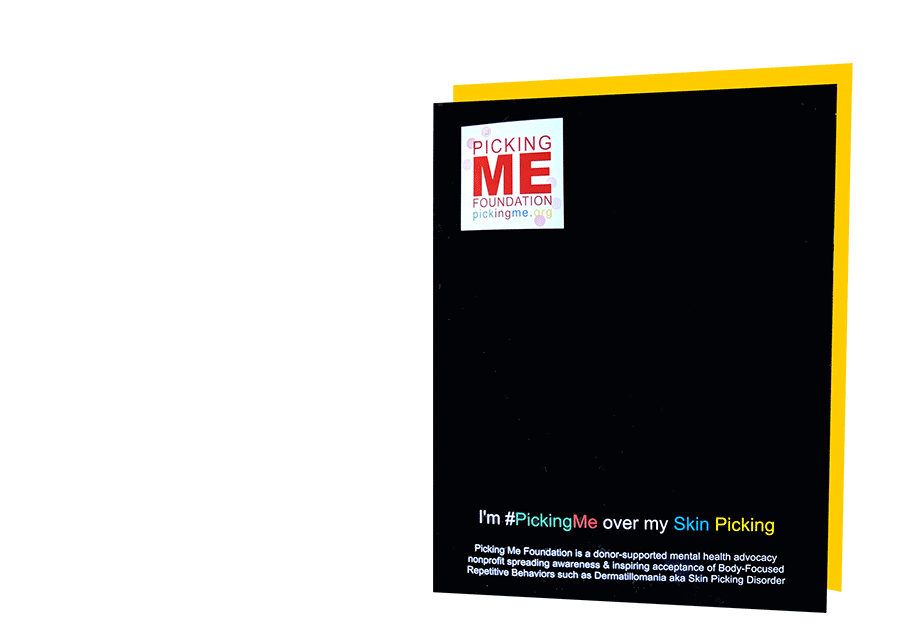 *Each packet contains Dermatillomania fact sheets, Chicago Support Group information, #PickingMe articles and information, Skin Picking Log, Our Annual Report, Drawing with Derma/#PickingMe Pledge sheets, Band-Aids, stickers and #PickingMe merch
Click here to download more information about our foundation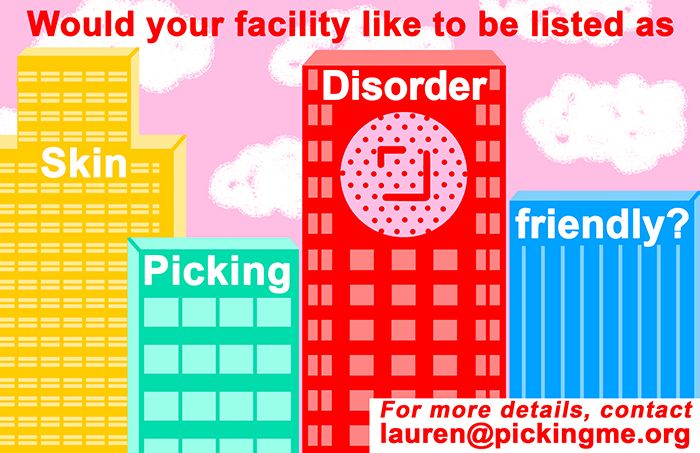 And if you're facility is interested in being listed as "Skin Picking-Friendly Resource" for our upcoming resources page, please email lauren@pickingme.org