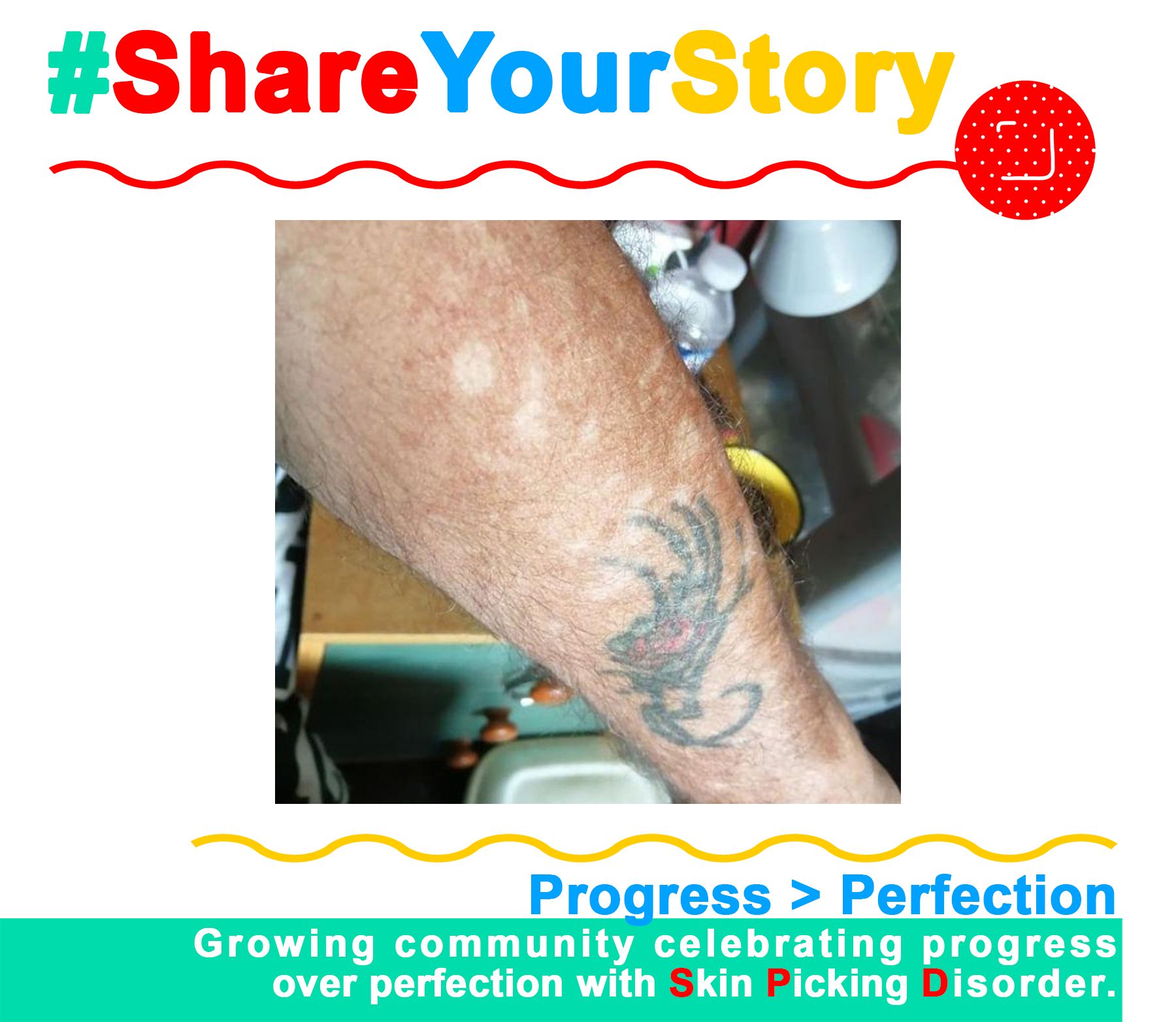 "I wanted to share this photo of all the scars on my arm caused by picking. Most of my body is like this. It all started when my brother died in 2006 when a drunk driver knocked down 3 of us. I was left seriously injured and am now partially disabled. I tried counseling but I found that the only person who can help me, is me. It's still bad, but not as bad as I was."
-Steve, @stevehblount60
Click here to read more #ShareYourStory's or to submit your own!