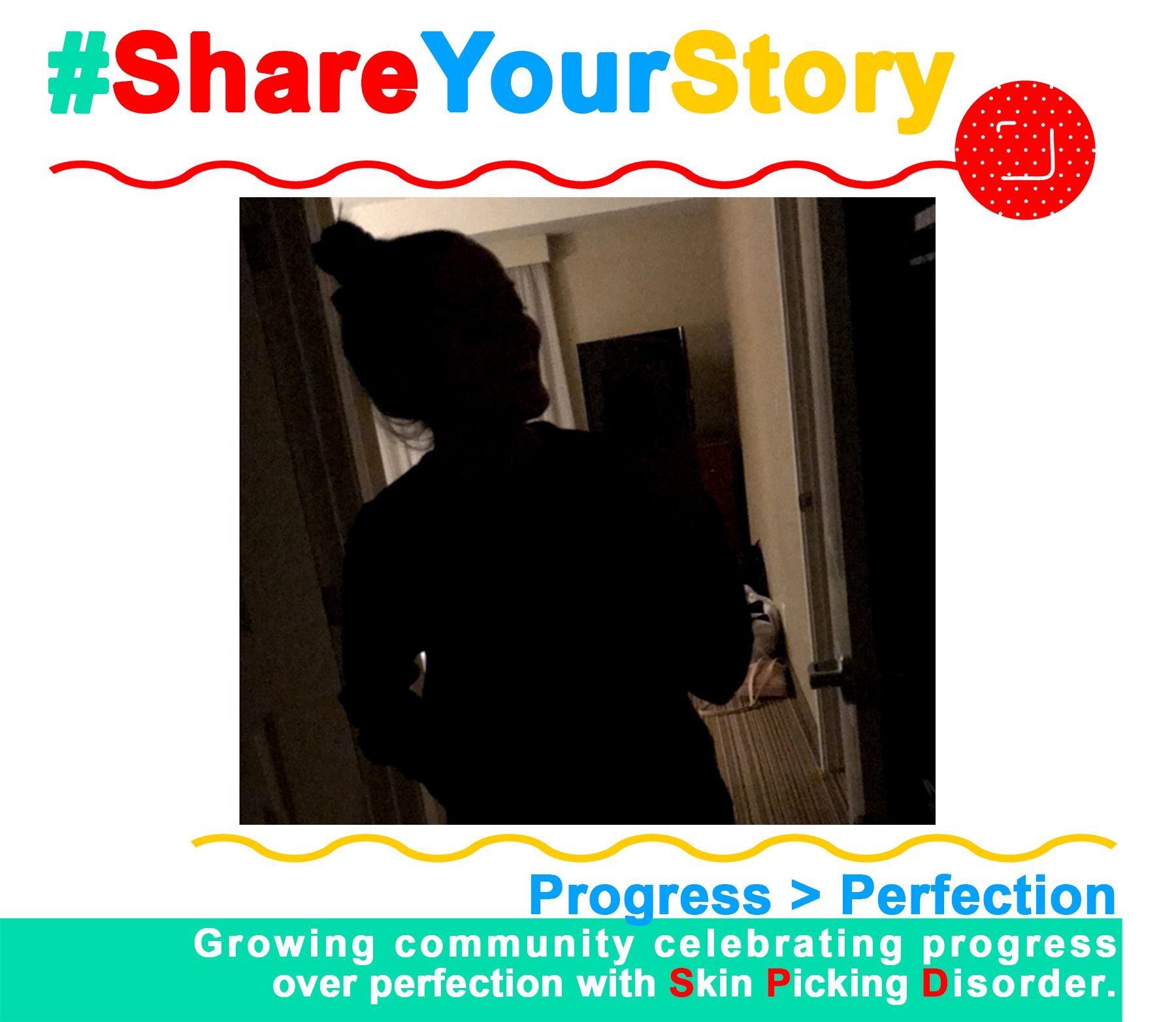 "This is me getting ready in the almost completely dark bathroom to help control the intense urge to pick at my face and scalp. I have struggled with obsessive picking since I was a young child. My earliest memory is being at school on the playground and a friend of mine asking about why my scalp was covered in bloody scabs. I was mortified. I lived for many years feeling embarrassed about my inability to control my urge to pick. I was frustrated at my lack of dedication to stop picking and I was ashamed at my outward appearance due to my picking. Finding out that I was not alone in this struggle was the most comforting and hopeful thing. Thank you for creating this wonderful community! I wanted to share this quick tip that I very recently discovered to help me control the urges. My worst picking time is before bed while I wash my face, etc. If I get ready for bed with only the hall light on, I can see what I'm doing, but not enough to be urged to pick because I can't see the fine details of my face. This trick has been wonderful for me! It doesn't always work, sometimes I give in and flick the light on and pick away, but it definitely has resulted in less hours spent picking!"
-Amanda, 25, Saskatchewan, Canada
Click here to read more #ShareYourStory's or to submit your own!