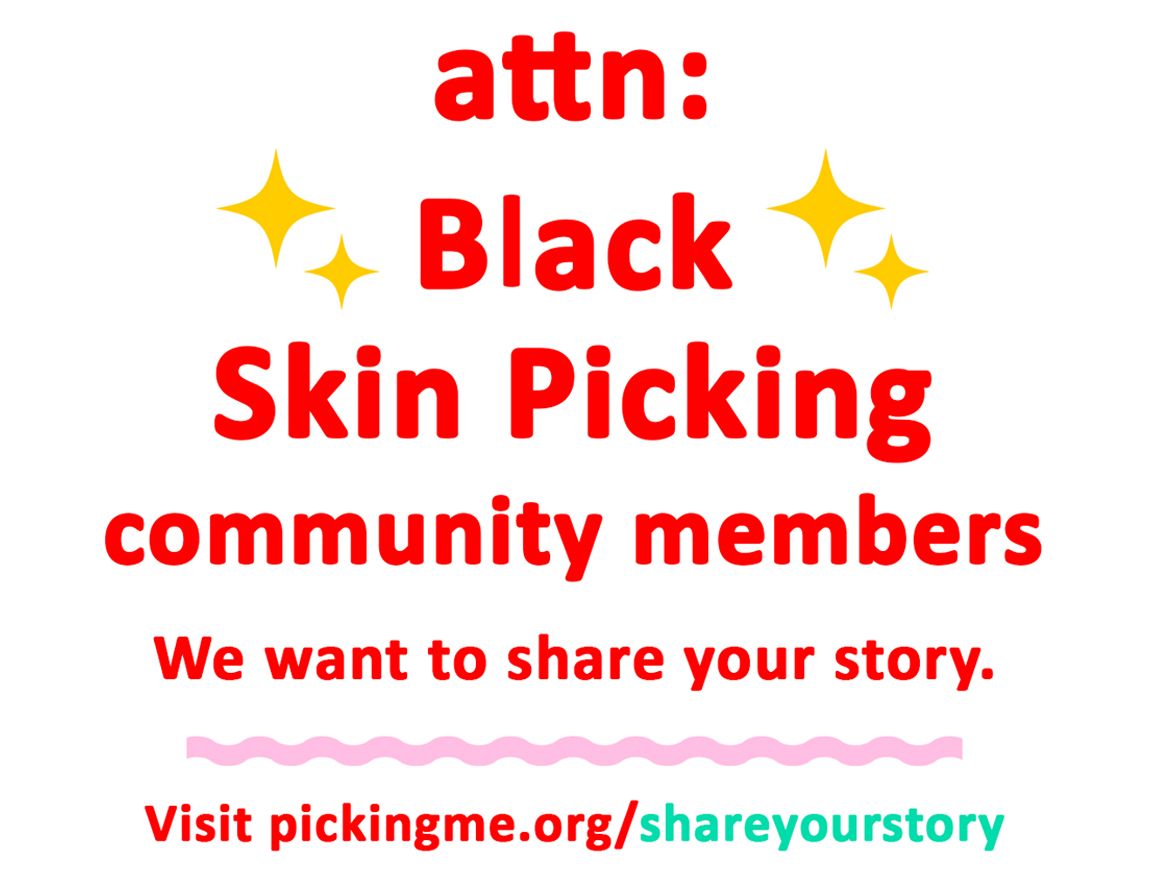 Attn: Black Skin Picking Community Members

We want to amplify your voice. We want to amplify your voice. This disorder can feel isolating enough, and in no way do we want to contribute to those feelings of isolation. If you are a Black #SkinPicking community member, are comfortable and don't feel overwhelmed, we'd love to share your story. You can of course choose to remain anonymous or not.
To submit your story, click here. 
And please don't hesitate to reach out with any questions, we are always open for confidential support and strategies to help with picking triggers.
Much love,
#PickingMe