#PickingMe's 4th Bday Zoom Party!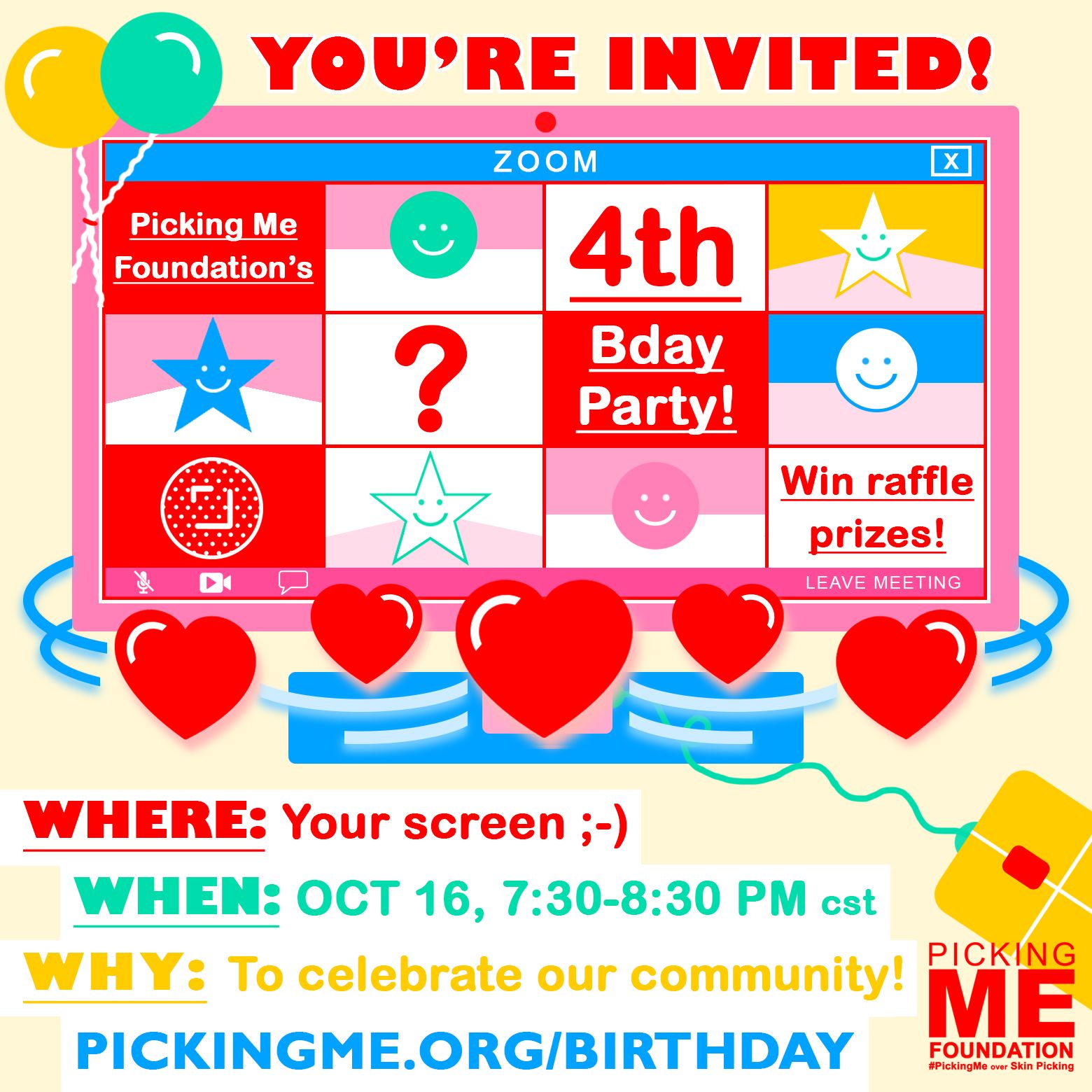 Join us as we celebrate 4 whole years of awareness, support and community!
Since starting #PickingMe in 2016, we never dreamed of how much we'd grow and how many amazing people we'd meet in our mission for Skin Picking Disorder advocacy. Our birthday isn't just a marker of our nonprofit's age, but a reflection of all the awesome Skin Picking and BFRB strugglers and supporters who make up our #PickingMe community. It's because of YOU Picking Me Foundation is turning 4 and we can't thank you enough.
Because this year is a lil' different, we'll be hosting a virtual party and raffle! Come celebrate and support the Skin Picking community in our Zoom Room, win incredible BFRB raffle prizes, chat with Lauren and fellow #PickingMe fam members, receive a special coupon from us, and more!
Click the link below to grab your tix TODAY!!