Thanks to all who participated in our 5th Annual #selflovenote Challenge!

Self-love isn't selfish; it's self-care.

Spread the self love this February by posting your own #selflovenote!
All you have to do is take a picture, from now till Feb 12, midnight CST, holding a sign that says #selflovenote. Then in the caption, starting with "I'm #PickingMe over Skin Picking because," share what you love about yourself! It can be anything from "I love the way I make ice cream sundaes" or "I love how reliable of a friend I am," or "I love the skin I'm in," YOU decide!
You can also click here to fill out our online form. 
Make sure to tag your submission with @pickingmefdn, DM us or fill out the form below
~ DEADLINE TO BE FEATURED ON @PICKINGMEFDN FOR VDAY IS FEB 12 at MIDNIGHT CST ~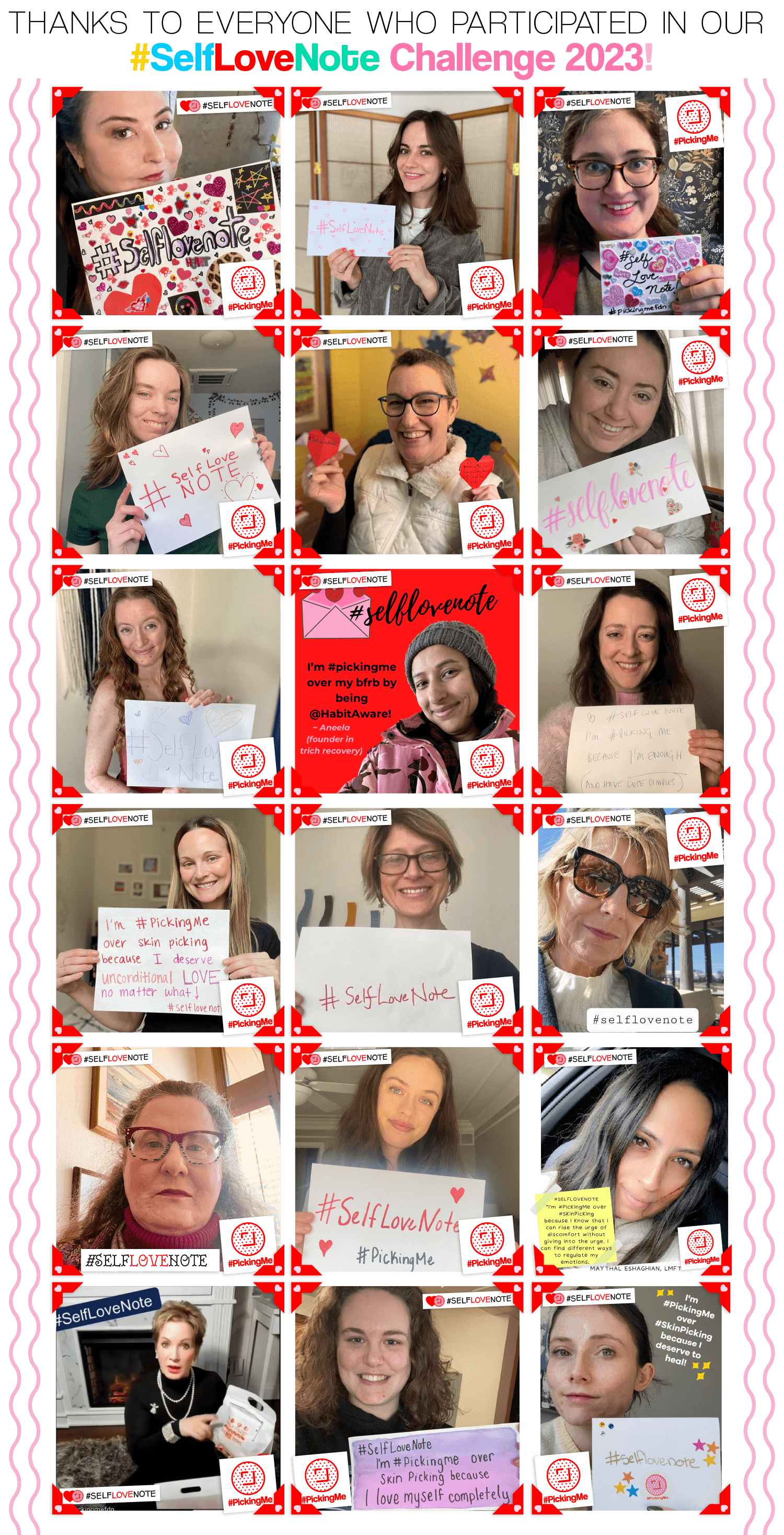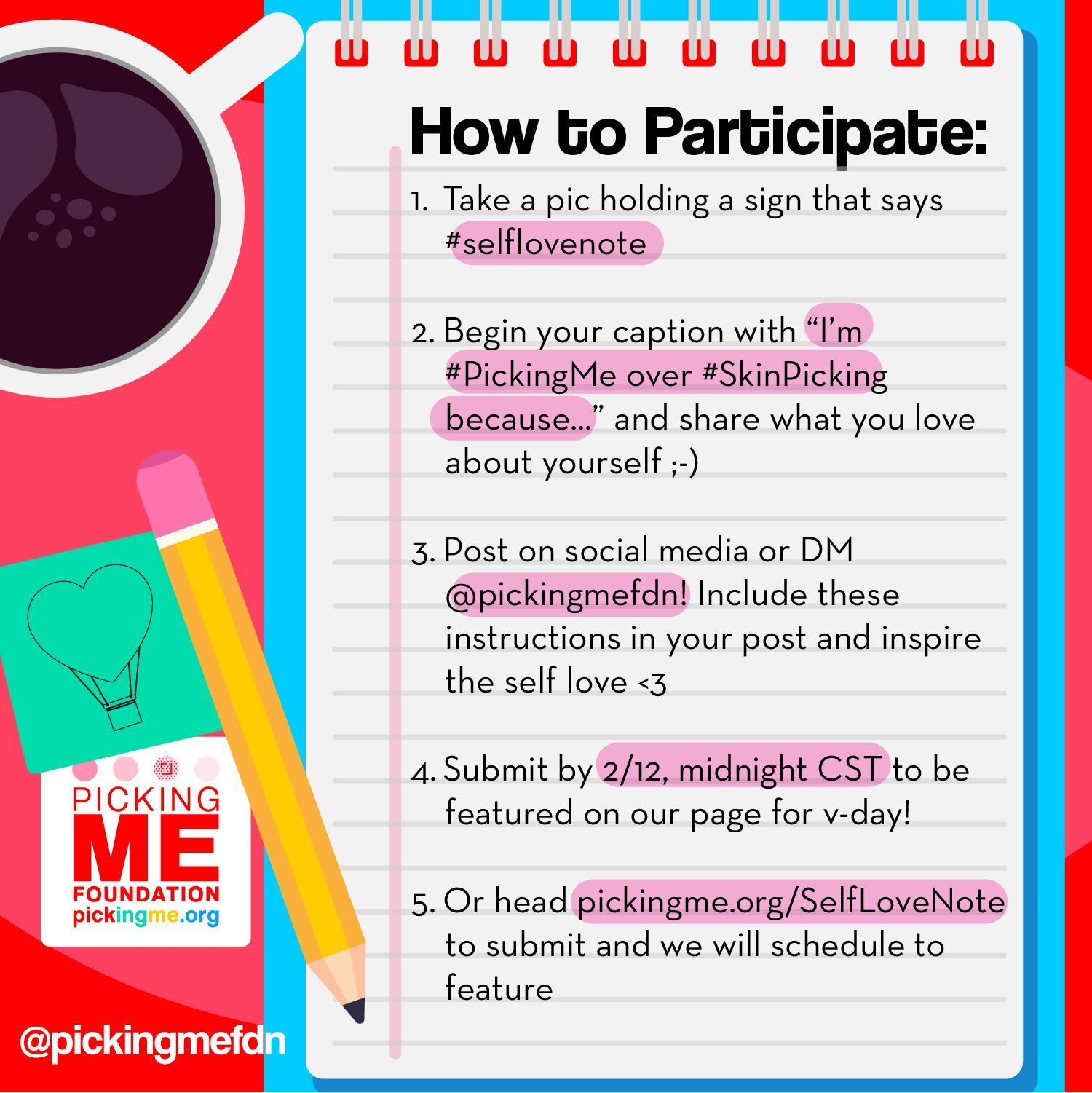 Then include our downloadable graphic with your post, to encourage others to share their own self love! And don't forget to tag #PickingMe, so we can showcase you in our #SelfLoveNote gallery! Don't have social media? Just submit your #selflovenote in the form below!
And if you'd like to continue spreading the love, consider donating $14 in honor of Vday and Skin Picking Disorder advocacy.